Vital U
An Intimate 9 Month Transformative Healing Community
for 8 Motivated Adults
Vital U is a once-in-a-lifetime opportunity, offering you the tools, mentoring, and peer support to transform your health from the inside out.
You will experience …
… Four focused, in-person retreats in the beautiful Pacific Northwest.
… Ongoing Transformational Health Coaching with Dr. Deborah.
… Rich, experiential group work.
… Monthly video group coaching calls.
… Intensive community support, online and face-to-face.
… The peace and reflection of Nature to restore and reconnect.
… Practical skills, clarifying insights, and heart-opening realizations.
Limited to an intimate community of 8 motivated adults.
Deborah Zucker walks the talk. If you have the opportunity to work with her - seize it! And then treat it like the unique treasure that it is. That's what I'm going to continue to do, anyway.
Vital U is a deep dive into the deeper dimensions of self-care with essential relational and personal practices to ground it all. I would recommend this program for so many people as it offers the opportunity for a "time out", a pause for reflection, respectful feedback, inner exploration, and envisioning of next steps. Deborah brings a boldness, vision, and energy to her work, and a holding that is so sweet.
Be held by the wisdom of nature, community, and a skilled guide for a full 9 months so that you can…
Disentangle from patterns that hold you back from real and lasting health breakthroughs
Cultivate your understanding of how to nourish and support your physical body
Rediscover a sense of ease, flow and inspiration in your daily life
Align your life with your deepest truths
Expand your self-awareness and your capacity to follow your inner guidance
Nurture a sense of ease and trust amidst the transitions in your life
Free up your time and cultivate greater discernment of your true priorities
Re-learn how to deeply rest and relax
Play and have fun!
Feel more at home in all that you are
Are You Interested?
Vital U supports and empowers you through…
Personalized Transformational Health Coaching with Dr. Deborah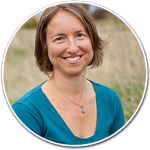 Expert guidance for your unique-to-you journey. You'll get my focused, private support on everything from lifestyle to relationships, from inner turmoil to everything that lights you up. Most of all, we'll address how you relate to yourself, your self-care, and your life journey. I offer a unique balance of gentle support and discerning guidance.  We'll dive deeply into your core issues and address your toughest spots — and I'll show you how to do this with softness instead of force.
An intimate healing community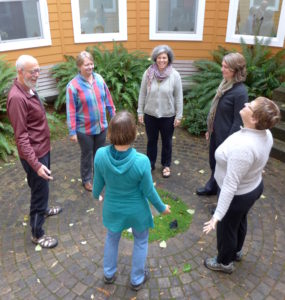 This spectacular journey is limited to eight dedicated individuals, so each member can experience the profound holding that comes from a tight, supportive community.  As part of our group, you will experience the healing power of "we." Feel truly seen, heard, and felt. Witness others as they witness you. See yourself reflected in your kindred seekers. Receive regular, ongoing accountability, challenge, and caring support from people who truly want what's best… for your whole being.
Live retreats at the Peaceful Mountain Retreat Center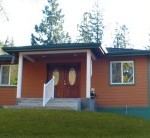 While the majority of this program is designed to accommodate your busy schedule—from anywhere in the world—nothing replaces live, in-the-flesh gatherings. We'll meet four times for 3 ½  day retreats in the spectacular mountains of the Pacific Northwest.  We'll make the time to enjoy the respite from the daily grind, connect with kindred spirits and experience the phenomenal healing power of nature – all while sharing nourishing food and cozy couches at the
Peaceful Mountain Retreat Center
.  
(More on our awe-inspiring home-away-from-home below.)
During our retreats, you'll get a chance to put the skills and mindshifts you learn in-between retreats into action, through eye-opening live experiments, gently guided practices, focused coaching, and lots of community reflection. Each retreat has a particular focus designed to expand your awareness, ignite your vitality and support you, in all your fullness. This isn't hodge-podge, piecemeal work: every step of our journey together honors your whole being: from bones to spirit.
A shared, 9-month journey
Long-term commitments yield long-term results. Over 9 months, you'll likely go deeper and share more about your healing journey than you ever have before. Along the way, you can give and receive feedback and support from your peers through ongoing, intensive community interaction. We'll have monthly group coaching calls, accountability buddies, as well as an intimate, online space for connecting and sharing between retreats.
How do you know if this is for you?
You are in a transitional time in your life or feel ripe for big changes.
You're ready for a new approach to your self-care journey. You've tried different programs, methods, mindframes, and forms of support … but nothing has resulted in sustainable changes.
You struggle with staying motivated over time.
You know you want a lot of support – and can't wait to get it.  Community interaction sounds incredible (even if it's a little scary).  Private mentoring sounds amazing.  Ongoing coaching and skillful support sound like just what you need.
You're ready to dive in with both feet and commit yourself fully to this experience.
This is probably NOT for you if. . .
You want to dabble right now. You're not up for a high level of commitment — either in depth or time.
You know health and vitality are important … but they're not a high priority for you right now.
You have little or no interest in intimate community interactions. You're a lone wolf and want to keep it that way.
Working with Deborah in Vital U has helped me to disentangle from old patterns and start a journey toward being uniquely me. Deborah has a special gift. Her capacity for this work is amazing. She has made major impacts in my life and my appreciation is endless. 
 
What's Included at Vital U:
I highly recommend Vital U. This experience literally saved my life. It brought me the ability to truly see what needed to be healed and to find the support and tools to do that. And to not just live, but to live fully. Deborah is so conscious, thoughtful and really a true holder of the space you need. I cannot say enough. The weekends and the program just flowed really well, like climbing a mountain, reaching the peak, and descending with grace. There is a vulnerability in it, but she holds this sacred space so nicely, that it's as if you are in this womb of warm water and protection.
Two private 85-minute introductory sessions with Dr. Deborah  (Via Zoom video).  We'll begin your 9-month journey by creating a personalized plan, just for you.  I'll take the time to really get to know you: the unique mosaic of experiences and relationships that have brought you here; where you're at in your life journey; the patterns that are holding you back; what kind of support you respond to best.  We'll set the stage for you to enter this group experience as we both honor what's uniquely yours to contribute, transform, and achieve.
Your Personalized Vitality Map™. After our second session you will receive a detailed document, your Personalized Vitality Map™, outlining the various themes of focus for your unique vitality journey including personalized inquiry questions, strategies, action steps, supports, and practices to keep you empowered and focused in consciously creating the life transformation and healing you seek.
9 Monthly, 50-minute Transformational Health Coaching sessions with Dr. Deborah (Via Zoom video).  Receive personalized support as you grow and evolve along with this program.  Stay attuned and aligned, focus and re-focus on what's uniquely yours. Interweave the community support with ongoing private work so every dimension of yourself feels held and supported.
4 transformative 3 ½ day retreats at the Peaceful Mountain Retreat Center.  We'll gather together four times in beautiful Maple Falls, Washington for rich, experiential group work and practical skill building. (Visualize beautiful guided meditations, shared organic meals, quiet, peaceful reflection, journaling, serene nature walks, lots of belly laughter and a safe space in which to feel deeply).
9 Monthly 90-minute video group coaching calls.  The connection to your cohort lives on between retreats. We'll convene via Zoom video once a month as a group so members can keep the fire lit, give and receive support and receive coaching from me. Continuity of community support is key.
Private online community.  Deepen your connection with your community and receive ongoing support. Enjoy a private, online community journal space, with facilitated inquiry questions and exercises to inform discussions and group sharing.  I will be an active presence here, too: as a resource, suggesting experiments, and cultivating connection.
Vitality Buddy.  Enjoy another dimension of community: one-on-one.  Your entire journey will be closely witnessed with a Vitality Buddy. Keep each other on track and on fire.
Our Retreat Center: Peaceful Mountain
In beautiful Maple Falls, Washington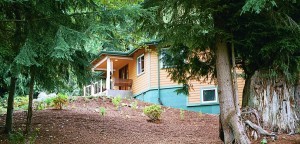 Nestled in the lush evergreen foothills of spectacular Mount Baker in the North Cascades, 
this modern retreat center
 offers a beautiful balance of wilderness and luxurious amenities. Located north of Seattle and south of Vancouver, BC, Peaceful Mountain offers easy access while also being completely isolated from the bustle of the cities. Rest, re-connect, and delve into your deep work surrounded by fresh air, glorious views, and a spirit of enchantment.
Retreat Dates
(Note: the next program dates are not yet scheduled)
Retreat 1:  —  Foundations of Self-Care
Retreat 2:  —  Aligning with Your Path
Retreat 3:  — Living in Love 
Retreat 4:  —  The Art of Sustaining Personal Change
Register
Because of the intimate, deep style of this program, it's important to make sure we'll be a good fit. Vital U participants are accepted through an application process including a short written application and a 25 minute video call with me.
Vital U transforms lives, leading to greater health, well-being, vitality and joy. My personal growth and the new skills I learned will serve me well as I navigate an important transition to retirement. It is a wonderful, life changing program that I would recommend for anyone seeking a richer, more satisfying life.
Tuition includes EVERYTHING except travel, meaning there are no extra, hidden costs!  Everything outlined above in the program description is covered in the tuition, including all room and board for four retreats at the lovely Peaceful Mountain Retreat Center.
Tuition Rates & Options:
(Note: Tuition rates and options will be updated once new program dates have been scheduled.)
Upon acceptance into Vital U, an initial non-refundable deposit is required to confirm your commitment and reserve your spot. For those on a monthly payment plan, this would be the first monthly payment. For those who choose to pay in full, a deposit equal to the monthly payment amount is due at registration with the remainder due three weeks prior to our first retreat. Limited scholarship funds are available by application, and on a first-come/ first-served basis. Contact me for details on how to apply.