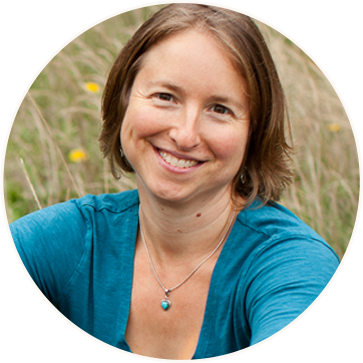 Hello and welcome! I'm Dr. Deborah Zucker, a licensed naturopathic physician, mental health counselor, transformational health coach, and author at Vital Medicine.  I believe "health" is the sum of your entire experience in this life. It's not just the number on the scale, the lunch you had yesterday or whether you can successfully downward dog. It's everything – from your intimate relationships to your spiritual inquiry to how you talk to yourself when no one's listening.
That's why I call myself a
Transformational
Health Coach. Because my main mission – and the thing that lights me up most – is helping mindful, compassionate people navigate the psycho/emotional/spiritual terrain of what it takes to skillfully and lovingly care for their own health and well-being.
My clients are deeply capable people who want to create a more positive future for us all. The only problem is they often have trouble nourishing themselves in the way they nourish the world. They're usually overwhelmed, exhausted and feel too "busy" to find the time to truly take care of themselves. They might have hit a period of transition – experiencing a significant loss, leaning into the next phase of life, making a career pivot, or taking on a new "role" as a parent or spouse – and realize, something's gotta give.
They come to me when it feels like they've tried everything (pills, detoxes, diets) to have more energy and ease and feel strong in themselves, but still fear their health – and lives – are spiraling wildly out of control.
I intimately know how frustrating it is to not feel good in your body or to feel out of alignment in your life…and I know how to change it.
It is an uncommon experience in our time to encounter a deep listener, especially one with the skills and experience to respond in ways that can be immediately helpful. Deborah Zucker is one of those rare people who brings her entire presence to whatever "" or whomever "" is before her.
"Deborah Zucker walks the talk. If you have the opportunity to work with her – seize it! And then treat it like the unique treasure that it is. That's what I'm going to continue to do, anyway."
About My Journey:
My life journey has led me to uncover a wealth of knowledge and wisdom about health and healing from the inside out. Thanks to a chronic health crisis that began in 1999, I made the choice to learn to heal on my terms. Today,  I have taken what I've intimately come to embody, to serve others with an open heart, clear mind and deep respect for the human experience.
But it took a lot of learning, loving and letting go to get here.
Over 20 years ago, I went through a health crisis that transformed my life forever. What began as chronic fatigue, depression, and a host of other symptoms quickly evolved into an intimate encounter with every level of my being: body, psyche, emotions, and spirit. Even when I could barely get out of bed, I felt compelled to share what I was learning about health, healing and life with others.
Becoming a doctor wasn't what I thought I'd do with my life, but this experience awakened the healer in me. I felt called to guide others through their own (often lonely and scary) transitions.
Thus, I began my Naturopathic medical training at Bastyr University. And while I loved much of what I was learning, I also felt sadly disconnected from the heart of the medicine I wanted to share. That's when I took a 2-year sabbatical, traveled around the world and underwent a sort of "modern day spiritual quest." This transformative time was fundamental in creating who I am, what I embody, and how I share that with the world through Vital Medicine.
It also solidified for me that Vital Medicine needed to be deeply rooted in nature and community, two foundational pillars of my own experience of health and wholeness:
Nature: From the time I began camping at age 9, to my many years as a wilderness guide, the wisdom of nature has infused my life and relationships. I know intimately that the natural world is a powerful container for transformational experiences: it awakens our self-knowing and strengthens our alignment to the lives we're here to lead.
Community: I know from my own healing journey that we do not become Vital humans by ourselves. We need each other, we belong to each other. Your healing is my healing is the world's healing…this is a collective process from start to finish. What I offer through Vital Medicine emphasizes community, and the learning and healing process I facilitate is not rooted in traditional teacher-student or doctor-patient modes, but in relationship.
My own health journey, with all its ups and downs, is at the core of my approach to healing. Everything I've learned along the way – all the inner wisdom – has become my medicine. I intimately know the territory, obstacles, and what it takes to move through life with more ease and aliveness, feeling greater alignment and wholeness, with more empowered discernment and capacity to nourish ourselves.
Today, I feel more at home in myself than ever before. I hold a soft, compassionate space for the entire range of this human experience — including the light and the dark, ugly corners. I understand transitions, challenges, and topsy turvy times – and I know they hold within them the possibility for great awakenings, renewed vitality, and deeper connections.
My Credentials:
Doctorate in Naturopathic Medicine

(2008), Bastyr University

Master in Clinical Mental Health Counseling (2020), Southern Oregon University
Award-winning author of The Vitality Map: A Guide to Deep Health, Joyful Self-Care, and Resilient Well-Being

(2016)

Licensed massage practitioner (2004-2013), Brenneke School of Massage
Adjunct faculty, Bastyr University's Naturopathic Medicine & Counseling and Health Psychology departments (2009-2012)
Graduate and past mentor of the Generating Transformative Change program in Integral Leadership, Pacific Integral
Affiliate staff member, Rites of Passage Vision Quest
Certified Wilderness EMT (1995-2001) and Wilderness First Responder (2001-2019)
Please know that you can accomplish radically positive shifts with fewer tears and less effort than you think. It simply takes willingness, commitment, and deep support. I'd be honored to support you, wherever you are in life's journey. Transformational Health Coaching
Work directly with me through a virtual series of personalized, transformative sessions.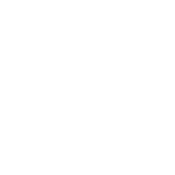 Group Programs & Retreats
Go deep with my virtual and in-person retreats and educational programs.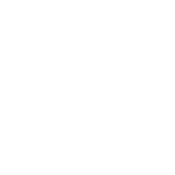 Healthcare Professionals
"Healer, heal thyself." Receive the support you need through private coaching and group programs designed just for you.