Cultivating a Healing Presence
A Vitality Workshop for Healthcare Practitioners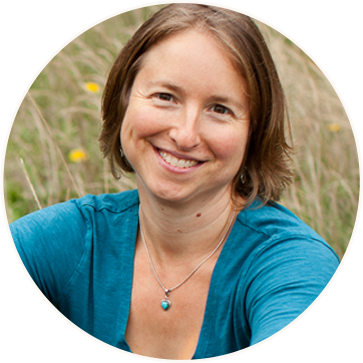 Do you long to put more of your heart and passion in your healing work?
Are you feeling tired, burnt out, or disconnected from your own vitality?
Do you wish you could step more fully into your role as a healer?
Your heart's in the right place.  You've worked hard, completed trainings, earned certifications, and cultivated expertise.
But there's so much more to being a healer than "book learning" and clinical experience.  The missing ingredient for many of us is learning to consciously cultivate a healing presence and nourish ourselves as healers.
What if who you are was the medicine you offered the world?
Imagine …
… feeling ease and confidence in creating a deep healing space for your clients
… knowing exactly how to create intimacy, trust, and rapport
… feeling at home in yourself, relaxed, energized, and inspired
… living your passion and sharing your gifts fully
… feeling deeply nourished and vital in your work and life
… walking your talk as a healer
In 13 years of continuing education, this was the most helpful seminar I have ever taken as far as enabling me to be a better physician.
Your capacity to offer healing presence to others is a direct reflection of your own vitality.  It's an expression of the passion and unique flavor you bring to your life and work.
Deborah is an incredible teacher. It is obvious this is not just what she is educated in, it is the way she lives. She is honest, open hearted and gentle with each person individually. She speaks in a way that is easy to grasp the concepts that are not so concrete and often foreign in our culture. I would highly recommend her teachings. I will not be the same moving forward.
Please join us for a 2-day seminar designed to support health practitioners like you in connecting more deeply with the essential truth of yourself as healer.

In one powerful weekend, you will:

Understand how to cultivate your own healing presence and share it in every relationship and situation
Learn practices to expand your awareness, center yourself, and reconnect with your ground
Define and consciously engage the concrete, subtle, and causal realms of awareness
Recognize how it feels to embody a healing presence with others
Learn practical tools to "heal thyself" and commit to your personal healing and growth.
Connect with deep presence, love, and compassion through listening and communication practices.
Seminar Format:
Our dynamic format is highly experiential, focusing on immediate and direct application to your life and work. We'll shift fluidly through instruction, individual reflection, and engaging group work.
We begin by focusing your own awareness, embracing "healer heal thyself" as a necessary path to serve your clients with greater presence and compassion.
Next we expand your self awareness to include relationships with others. You'll practice skills including communication and coaching, somatic practices, meditation, journaling, dyad and group work, and subtle energy observation and listening.
As you learn to develop greater trust, rapport, and connection with others, you will also engage in an inquiry process to access a more authentic and embodied way of practicing your healing art.
Deborah is an expert facilitator in bringing a group of strangers together and making it safe to address the vulnerabilities every healthcare practitioner has in the course of their ongoing practice.  This should be offered anywhere healthcare professions are taught so that it can be integrated into their overall learning.
With more than three decades in my particular field, I was much more interested in finding a workshop I felt I could tolerate for a weekend, in order to complete my CEU requirements, than I was in learning anything new. "Cultivating a Healing Presence" sounded safe enough. Now, days later, I have the sensation that I walked through a new door in my life. I'm excited and energized to bring new things to my professional and personal life. Deborah Zucker walks the talk. If you have the opportunity to work with her – seize it! And then treat it like the unique treasure that it is. That's what I'm going to continue to do, anyway.
Dates + Details
Dates:  The next Cultivating a Healing Presence workshop has not yet been scheduled.
Credits: 13 Continuing Education Credit Hours – Available to Naturopathic Physicians, Massage Practitioners, and many other healthcare professions, depending on the host organization for the workshop and your state of licensure.